Your success matters to us
Our motivation for founding STRATECO 17 years ago was to differentiate ourselves from other consultancies. We were not satisfied with the conventional role of consultant; we wanted to become something special to all our customers. That led us to our commitment to ensure that our customers achieve the highest level of performance. We have been dedicated to this commitment to this day. It is expressed in our company motto which states our mission: Our competence is your competitive-advantage!


Laurence A. Dickler
Laurence A. Dickler is Managing Partner of STRATECO Strategie- und Management-Beratungsgesellschaft mbH & Co KG, located in Bad Homburg.
The advisory services he oversees focus on the financial service industry. They consist of:
Transactions Advisory Services (TAS)
Alignment of Organization to Strategy (AOS)
Risk Advisory Services (RAS)
Finance & Controlling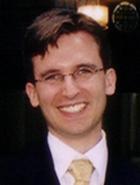 Previous to the founding of STRATECO GmbH & Co KG in Bad Homburg, Mr. Dickler was an associate in Controlling in the section Tax & Legal, Assurance and Business Advisory of Arthur Andersen WP/Stb-Gesellschaft and later was engaged as a consultant for the design and implementation of the financial planning platform for the planned Initial Public Offering of a leading telecommunication group.
As Managing Partner for Financial Institutions Mr. Dickler has assumed responsibility for numerous projects in the segments of transactions advisory services, risk management, as well as Finance and Controlling. The clients he has served include leading internationally active institutions in investment banking, asset management, private banking, wealth management and "Bad Banks". Mr. Dickler combines functional expertise with technical and practical experience. Through specialized methods and technical know-how customers obtain valuable insights into their business processes. Tailor made solution based on standard technologies support sound decisions based on reliable information so that firms are competitive in international markets and can position themselves successfully.
In order to expand our capability to adapt processes and solutions to your strategy, we are pleased that Mr. Dmitri Lioultchev has joined STRATECO in 2013 as Partner, Financial Institutions responsible for advisory services in the segment "Alignment of Organization to Strategy".
---
Jens W. Klemann
Jens W. Klemann is Managing Partner of STRATECO, Strategie- and Management-Beratungsgesellschaft mbH & Co. KG located in Bad Homburg.
His advisory activities focus on the following areas:
Marketing & Business Development

Customer Interaction
Customer Experience Analytics (CEA)
Marketing Automation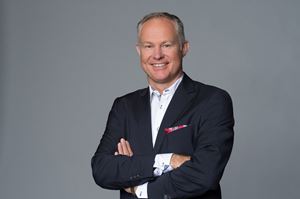 As Managing Partner at STRATECO he is responsible for the segments Marketing and Business Development. Special research focus is in the field of Marketing Automation, Customer Experience Analytics and Customer Interaction. He is the author of numerous studies as well as a "Praxis Manual Mobile Marketing", publisher of "smart-service.com" and Co-Founder of MobileMonday Frankfurt.
He graduated with honors in business administration from the Goethe-Universität in Frankfurt and was active as teaching assistant to professors, especially in the field of marketing. He is a certified banking professional (Bankkaufmann) who became an entrepreneur after completing a trainee program and entry into banking at the Deutsche Bank. For Microsoft he developed the MCP-Campus-Promotion program and was co-founder of Logo Communication GmbH, for which he assumed responsibilities as general manager in 1998. In 2000 he became a member of the executive board of Logo Connection Holding where he was responsible for Marketing and IT. 

Challenges? They are there to be met! That's what STRATECO is all about. For over 17 years we have met the challenges of our clients. With specialized competence and proven methodologies with a passion and creatively. Our concepts do not consist only of the design of strategy, instead they are complete by specifying performance results. Measure us on the basis of the results we achieve for you!
Our competence is your competitive advantage!