Everything is changing. Are you ready?
In practically no other division of firms has change been as drastic as in marketing over the past few years. Classical media are being displaced by digital communications. Many new technologies have been adopted. Success in marketing can be measured directly. These changes transform the role of the marketing manager and require new skills.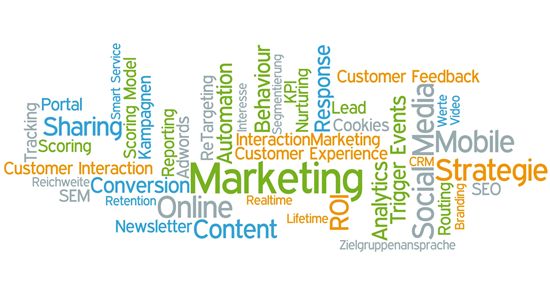 We help you to master these new challenges. At STRATECO you will find a unique combination of marketing experience, specialized expertise in specific branches of business, and demonstrated technology competency. We know which technologies offer you the most value – and we know how to deploy them correctly. We develop tailor made concepts for our clients, so that their activity in the "New Marketing World" is efficient and successful.

Track Record
For over 10 years we have supported our clients to carry out efficient and successful marketing projects. The track record of performance is highly diverse. Here are some examples:
Introduction of a "Marketing Automation" solution
Development and Rollout of Lead Management processes
Lead generation through multi-level campaigns
Completion of market studies and White Papers ("Content Marketing")
Outsourcing of entire Marketing Operations to STRATECO
Use of Social Media channels for market research